Career Development in Therapeutic Play & Play Therapy




Introduction - The Need for Practitioners of Therapeutic Play


The latent need for practitioners using therapeutic play, filial play, creative arts and play therapy skills varies from country to according to:
The population of children aged 0 – 14
The incidence of emotional, behaviour and mental health problems caused by social conditions, parenting disabilities, traumatic events etc
Statutory legislation governing the social welfare of children
The actual need will then be modified by factors such as: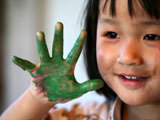 The acceptance of therapeutic play as a healing medium
Cultural, ethnic and religious caveats
Policies concerning education, health and social welfare
Funding available for commissioning services and training
The relative attractiveness of the therapeutic play professions as a career
PTUK built the first known demand model for play therapy practitioners in England and Wales in 2002 at the same time as it conceived the Profession Structure Model (PSM). Both were presented at the 2004 Play Therapy World Congress and adopted as PTI standard methods.

The demand model takes into account:
The number of children in age bands and the propensity of children to respond positively to therapeutic play in each age group
The average number of sessions required to produce an improvement
The session capacity of a therapist
The updated version estimates that at least 15000 practitioners using therapeutic play, filial play, creative arts and play therapy skills are required for England and Wales. There are probably less than 1200 therapists at present, in these countries, with the level of expertise that is required, so there are plenty of potential career opportunities.



Figures have also been calculated for other countries:



| | | | |
| --- | --- | --- | --- |
| | Estimated number of practitioners required | Estimated number of existing trained practitioners | Career potential gap |
| Canada | 10500 | 300 | 10200 |
| Ireland | 1250 | 100 | 1150 |
| United States | 60000 | 4000 | 56000 |
| New Zealand | 8100 | 200 | 7900 |

The PTI Demand Model also calculates the number of practitioners required for small geographic areas such as regions, counties, cities down to the smallest census enumeration area. It is offered for use by policy makers and planners that are interested in the latent demand for their country, through PTI Consultancy Services.

Suffice it to say play therapy is an emerging profession in most countries where there is a developed economy and provision for the welfare of children. There are exciting growth opportunities to build a career on PTI based standards of training and certification.

PTNZ encourages new entrants to the profession and professionals with existing experience of working therapeutically with adults or others who have experience of working with children.

PTNZ has developed a Career Development Map (in 2 parts) and a four stage training model as a part of the Profession Structure Model. These provide considerable flexibility in terms of previous career background and aspirations to cater for as many people as possible.